Flow Undies
Flow Undies are comfortable and sustainable period underwear for a moderate flow. Designed for you to feel extra secure, Flow Undies have a high waist, full coverage fit and quick-drying absorbent.
Shop here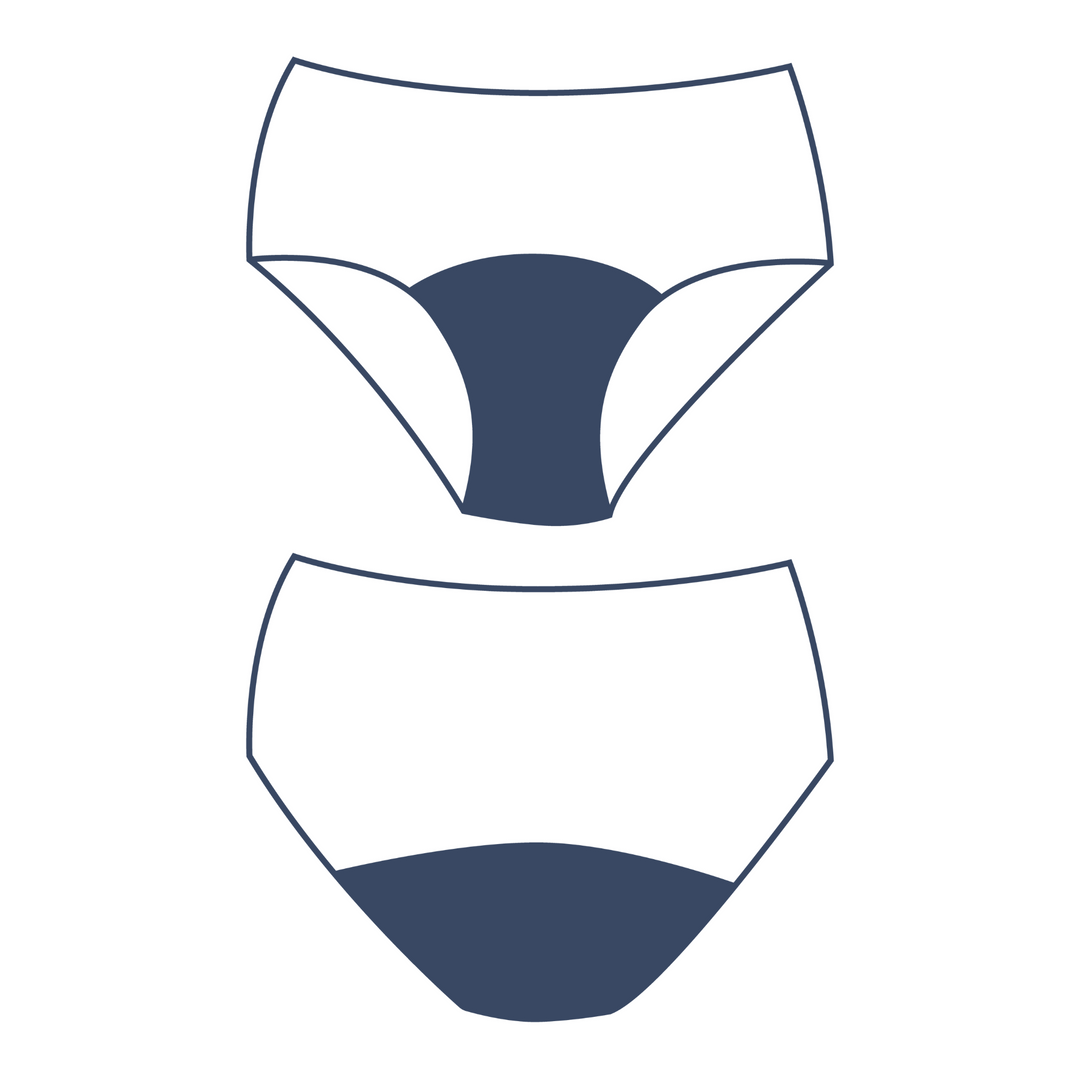 Moderate Flow
Made from organic cotton Flow Undies has great absorbent capacity. Flow Undies can absorb up to 15 ml of blood, corresponding to two tampons. The absorbent has a slim, innovative four-layer technology so you can feel safe all day.
Size chart
Wondering which size you should get? See our size chart here.
How to wash your Flow Undies
1. Rinse in cold water after use.
2. Handwash or throw in the machine, using a delicate cycle and cold temperature (maximum 40°C).
Wash with similar colours. Remember, cold temperatures are best at rinsing out blood stains.  
Do not use fabric softener or bleach.  
3. Hang dry only! Do not tumble dry or iron.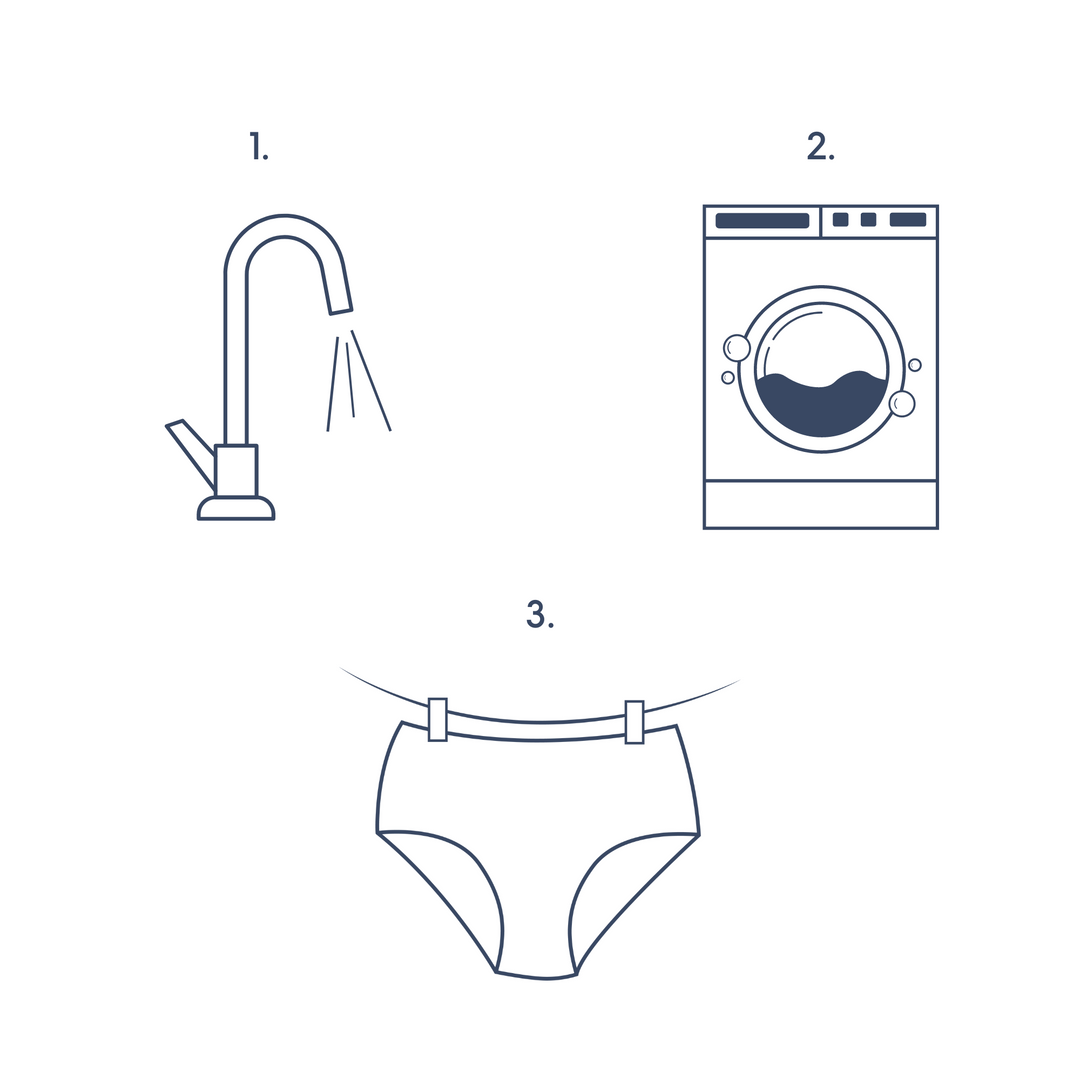 Flow Undies look like and are worn just like regular underwear. In addition to being stylish and comfortable underwear, they are expertly designed to absorb menstrual blood and lock it inside. They can be used as your only protection or together with a menstrual cup for extra safety. After use they are washed, dried and ready to be used again.
In the crotch there is a slim, four-layer absorbent technology. The Flow Undies can absorb up to 15 ml, corresponding to two tampons.
The body and inner lining are made of soft, stretchy, organic cotton-spandex and the absorbent area contains microfleece and PUL. The materials are GOTS and OEKO-TEX certified. The GOTS label (Global Organic Textile Standard) proves that the material is produced ethically, in safe working conditions with no child labour. The OEKO-TEX label shows that there are no harmful chemicals in the pants.